6 x Mica Carbon Heaters
2 x Floor Heaters
Colour Therapy Lighting
Bluetooth Speakers
Fresh Air Vent
Extended roof lighting
1890 Watts (7.88amps)
119cm Wide x 104cm Deep x 190cm High
5 YEAR WARRANTY
Our saunas use only the highest quality non-toxic plantation (Canadian Fir) hemlock timber
Solid Tongue & Grooved timber inside, and batten lining ensure the sturdiest possible construction
All of our saunas are so easy to assemble with pre-constructed sides, base and top which lock together without screws or nails. Assembly takes approximately 20 minutes
All of our saunas come with a stack of accessories including remote controlled interior colour therapy lighting, and fresh air vent
All of our saunas use a standard 10amp 240V plug

OUR SAUNAS USE ONLY THE HIGHEST QUALITY NON-TOXIC PLANTATION (CANADIAN FIR) HEMLOCK TIMBER WHICH BECAUSE OF ITS STRENGTH AND LONGEVITY IS USED IN THE BUILDING OF HOUSES AND OATS. THIS TIMBER HAS A NATURAL FRAGRANCE AND HAS ANTI-ALLERGENIC QUALITIES. SINCE ANCIENT TIMES IT HAS BEEN KNOWN AS THE 'FOREST BATH" FOR ITS REPUTED POWERS TO PURIFY THE AIR AROUND IT. IT IS THEREFORE THE NATURAL CHOICE FOR SAUNAS, COMBINING NATURAL FRAGRANCE, STRENGTH, AND A BEAUTIFUL EVEN GRAINED WOOD TEXTURE.

SOLID TONGUE & GROOVED TIMBER INSIDE, AND BATTEN LINING ENSURE THE STURDIEST POSSIBLE CONSTRUCTION. ALL SAUNAS EXHIBIT THE HIGHEST QUALITY WORKMANSHIP AND FINISH AND USE NON-TOXIC WATER BASED GLUES.

OUR REGULAR INFRA RED SAUNAS ARE SO EASY TO ASSEMBLE WITH PRE-CONSTRUCTED SIDES, BASE AND TOP WHICH LOCK TOGETHER WITHOUT SCREWS OR NAILS. ASSEMBLY TAKES APPROXIMATELY 20 MINUTES AND IS JUST AS EASY TO DISASSEMBLE MAKING IT EASY TO STORE AWAY OR MOVE AT ANY TIME.

OUR SAUNAS USE THE LATEST TECHNOLOGY MICA CARBON HEATERS THAT HAVE A HEATING LIFE OF APPROXIMATELY 5000 HOURS.

ALL OUR SAUNAS FEATURE EXTERNAL DOWN-LIGHTS AROUND THE FRONT OF THE SAUNA AND SPEAKERS WITH BLUE-TOOTH ON BOARD.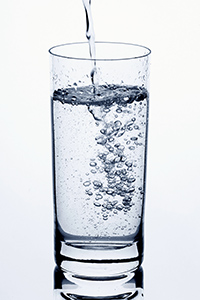 You should always drink water before and after each session, allowing your body to stay hydrated, and replace the water that is lost through perspiration during a session
Instructions to Use :

PRE-HEAT THE SAUNA FOR HALF AN HOUR OR SO, BEFORE EACH SESSION. THIRTY MINUTES USE, 2-3 TIMES A WEEK WILL MAXIMISE THE BENEFITS OF SAUNA USE.

MORE OFTEN OR LONGER PERIODS OF USE ARE POSSIBLE, BUT WE WOULD RECOMMEND THAT MUCH GREATER PERIODS OF USE BE DISCUSSED WITH YOUR QUALIFIED HEALTH PRACTITIONER.

CHILDREN SHOULD ALWAYS BE FULLY SUPERVISED WHEN USING THE SAUNA, AND WE RECOMMEND THAT CHILDREN UNDER THE AGE OF 10 YEARS SHOULD ONLY USE THE SAUNA IN CONSULTATION WITH A QUALIFIED HEALTH PRACTITIONER.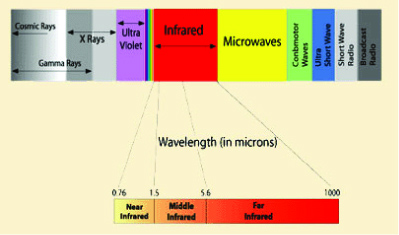 WHAT IS INFRA RED?
An Infrared Ray is a band of light we can't see with the naked eye, but we can feel this type of light in the form of heat, the heat we feel is completely healthy, safe and essential for all living things.

Far Infrared heats your body without having to over-heat the air in between throughout a process called conversion. This is not the case with traditional finnish style saunas, which require heating of the air to potentially unhealthy levels. Because the air temperature of far infrared saunas is approximately half that of traditional sauna types, A more comfortable environment allows for more time to be spent in releasing body toxins through more controlled body sweating.

Beacuse Infrared Rays penetrate the body over 1-1/2 inches through conversion, there is a deep heating effect in the muscle tissues of the body. Our body reacts to the increased heating through the natural cooling process of perspiring. Through the perspiration process, Acid and waste residue like toxins, Sodium, Alcohol, Nicotine, Cholestrol and the potentially carcinogenic heavy metals are removed from the cells.

During the perspiration process, our body sheds any old skin cells, leaving it glowing and immaculately clean, with improved tone, elasticity, texture and colour.

InfraRed Rays help eliminate extra salt and unwanted fat toxins. Toxic Chemicals within our body are stored in the fat cells. The body very cleverly binds up these toxins in the fat to preserve our vital organs. However, once the toxins are removed, the body is then able to give up the fat cells that are otherwise often stubborn to move. The body can burn up to 600 calories in one half hour session in the Sauna.

The Blissful Sauna Environment, enhanced by our colour therapy lighting and your choice of favourite relaxing music will have all of that stress and tension melting away in no time!