Flame Encounter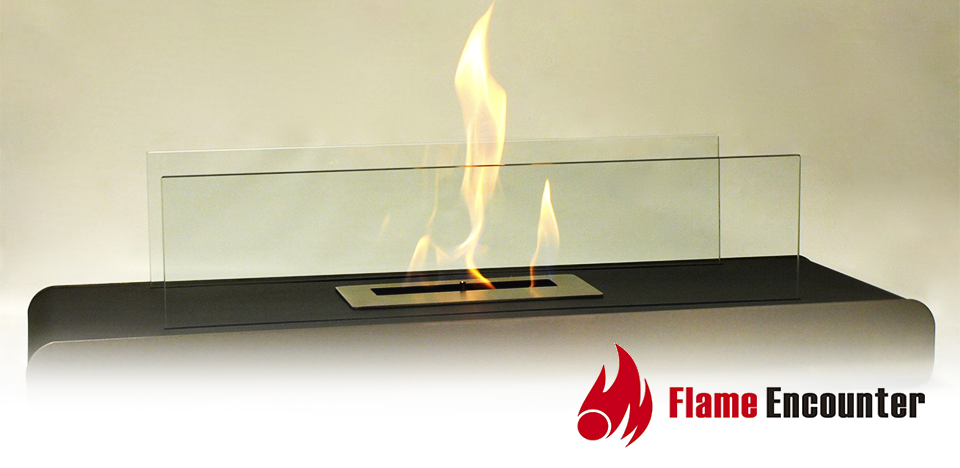 ---
Elegantly Designed, Portable, Vent Free and Can be Used Anywhere!
---
Flame Encounter products are backed by a 12-months limited warranty, and have been CE and TUV certified by an ISO 9001:2000 quality management certified manufacturer.
---
Reasons to choose Flame Encounter

Eco-Friendly fireplaces using renewable biofuel

Bio ethanol is a liquid fuel derived from renewable raw material such as sugarcane, potatoes and wheat. It is clean-burning and produces no smoke or ash. No Smoke, Odour or Ash produced. No harmful emissions are released and the only by-products are water vapours and as little carbon dioxide as we exhale.

Efficient and Effective

Simply fuel your burner with bio ethanol, and then light your fire with a lighter for an instant and beautiful flame. Each fireplace come with an extinguishing tool which is used to cover the burner and put out the fire. No utility connections or any other power sources are required.

Do Not require any Installation or Connection for the Fuel supply

Flame Encounter products are designed to be easy to operate and easy to install, without the need for any fuel or pipe connection. The wall mounted models are designed to be placed within a wall cavity or mounted to the face of a wall directly; it will protrude out from the wall rather than running flush along it.

Elegantly Designed, Portable, Vent Free and Can be Used Anywhere!

Our freestanding models are portable so they can be moved from one room to another. Bringing the warmth and atmoshpere to your home, you can easily fit the fireplace into the room you want ANYTIME ANYWHERE.