INDU+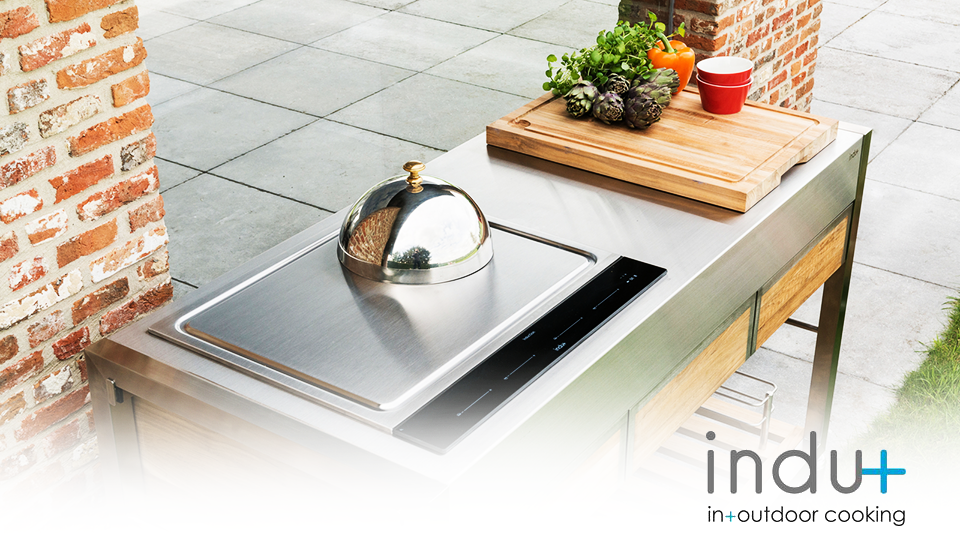 ---
indu+ introduces an entirely new cooking experience. Thanks to the modular induction hobs and mobile trolleys you can take your kitchen outdoors in no time.
---
The induction hobs are easily exchangeable, and allow you to adapt the trolley at any time. Cooking and grilling indoors or outdoors, has never been so easy.
With the solid and trendy indu+ trolleys you roll your kitchen to wherever you want: in the garden, by the swimming pool, in the orangerie or on the terrace.
The only prerequisite is the availability of electricity (220-240V). This is literally cooking without limits!
---
Advantages of Induction
Cooking on induction is fast, energy efficient and safe.

Induction cooking plates are the latest trend. They offer lots of advantages because cooking on induction:
is very energy-efficient and ecological
is 30 to 60% faster than cooking on gas or halogen technology.
is perfectly adjustable, flexible and precise
is safe because the cooking hob never gets very hot and the residual heat remains low.
cooking plates are easy to clean.
liquids never will burn onto the surface.
Contrary to BBQ, the nutrients never come in contact with flames or unhealthy gases.