Alfa Pizza Oven


---
THE PASSION FOR FLAME, AN ITALIAN TASTE
The Alfa Pizza lifestyle is sober elegance, modernity in tradition, practical beauty in rounded shapes and unusual colors.
---
Products and Accessories.
All our ovens are designed, studied and builted in our Alfa Pizza Lab in Anagni, at the gates of Rome. Here all the technical know- how gained over 40 years of business, is offered to our customers, providing cooking solutions which are always new and versatile giving everyone the chance to have fun with our oven.
---
Our Features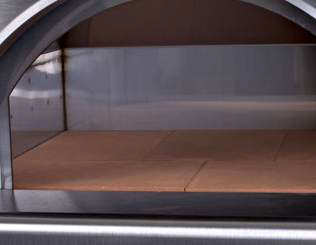 The cooking chamber
The cooking chamber or combustion chamber is made in nickel free stainless steel. The best solution for the ultrahigh temperatures coming from flame. (up to 600°c). No harmful emissions are released and the only by-products are water vapours and as little carbon dioxide as we exhale.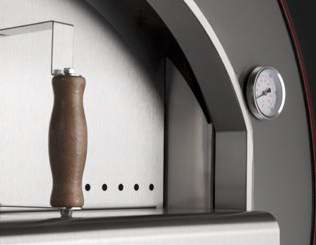 The door
Every oven is equipped with a door which allows for optimum temperature control. Some of them come with a glass ceramic window heat resistant up to 800 degrees, so you can check the cooking even when the door is close.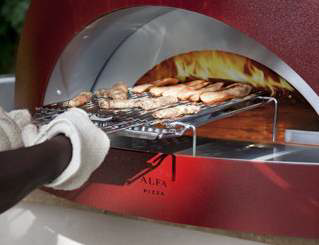 Self cleaning
The pyrolysis effect is a process inwhich, when the oven is heated to 500°c/600°c, cooking residues are eliminated, hygienizing the internal surface of the oven. Specific cleaning detergents, damaging to health and environment, are no longer necessary.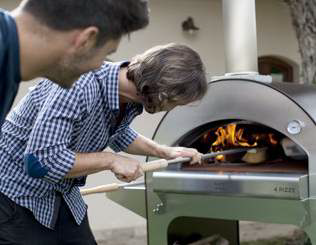 Insulation
All our ovens are already insulated with ceramic refractory fiber, giving it its excellent thermal insulation and resistance to heat (up to 1260°c)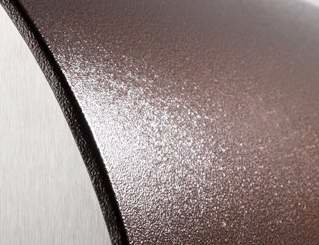 The coating
Double layer dust coating is heat and weather resistant.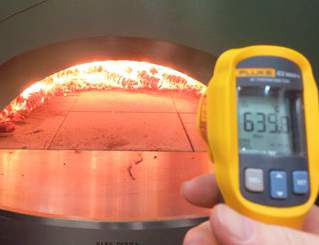 Certification
Our products are tested and certified according to UnI 10474, en 13229 and ce standards, guaranteeing the highest safety requirements foreseen by the strictest international regulations.