Grandfire Kamado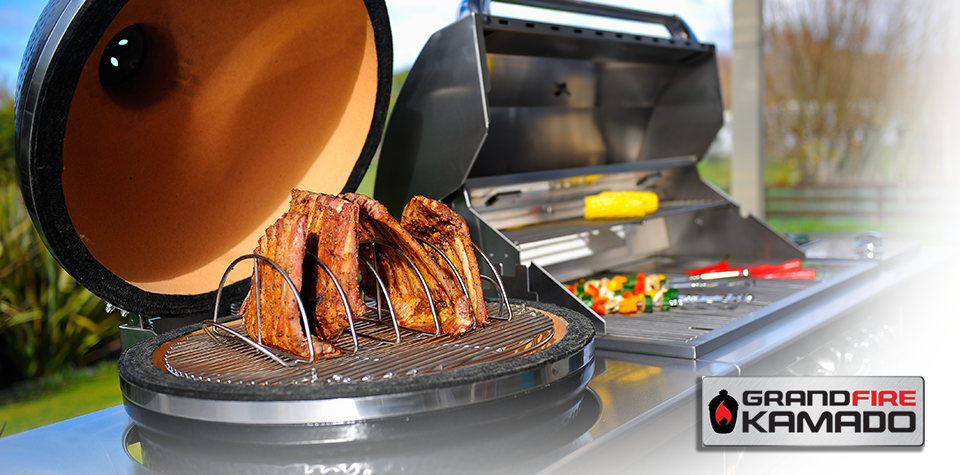 ---
The New Generation BBQ Oven, brings together these age old cooking techniques and blends them with today's technology. Once you try the Grandfire Kamado for yourself you'll be amazed by its versatility and before long it will become the envy of your friends!
---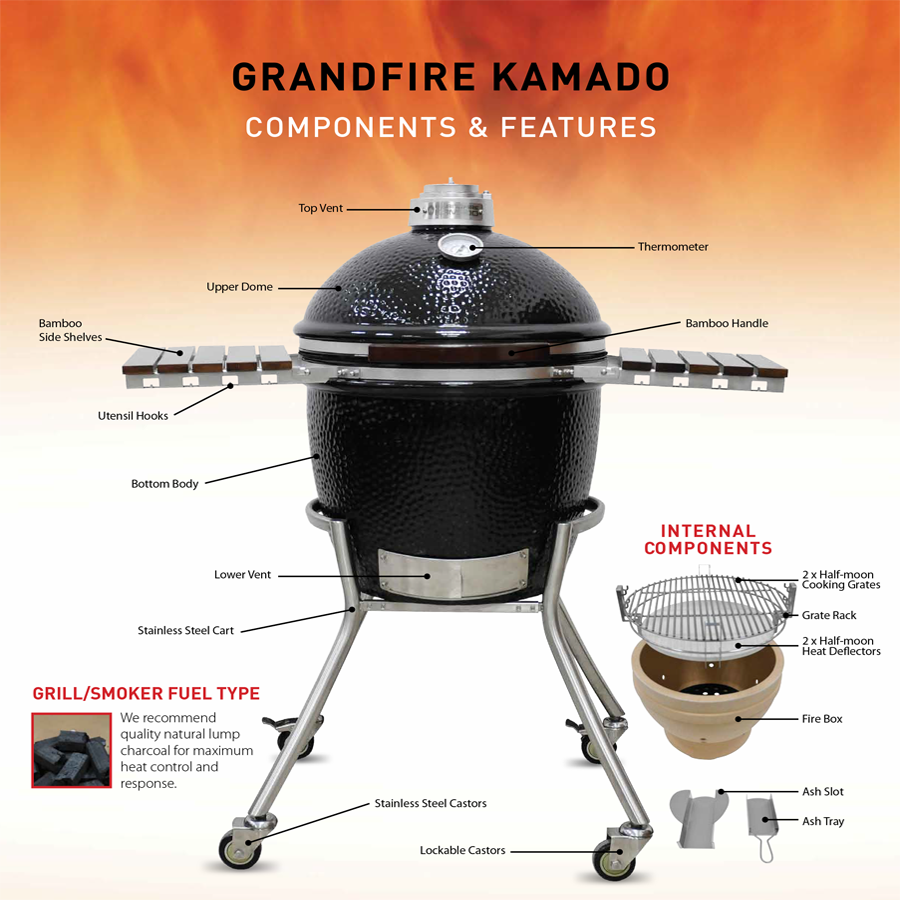 ---
Three Unique Formats, We have a configuration to fit environment & lifestyle, from family cooking through to the entertaining! All our fixtures and fittings are constructed from 304 stainless steel giving you the confidence of premium quality and longevity which will stand up to New Zealand's harshest weather conditions.
---
More About Grandfire Kamado
History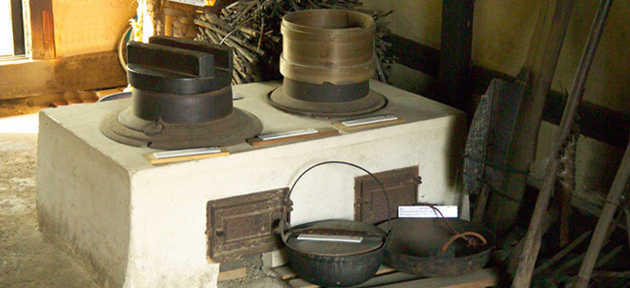 Clay vessels have been used by humans to cook food for many thousands of years. Clay cooking pots have been found in every part of the world and some of the earliest dated by Archaeologists to be over 3000 years old have been found in China.It is believed that in these circular clay cooking vessels are the origins of the modern Kamado albeit the clay finally being superseded by ceramic materials.
All over the globe this elementary cooking vessel has evolved in many different ways, the tandoor for example in India and in Japan, the mushikamado; a device designed to steam rice and used by Japanese families for ceremonial occasions.
The mushikamado was a round clay pot with a removable domed clay lid and was typically found in Southern Japan. Innovations at this time included a damper and draft door for better heat control and it was found to be fueled by charcoal rather than wood.
The mushikamado first came to the attention of the Americans after the Second World War. The name "kamado" is, in fact, the Japanese word for "stove" or "cooking range".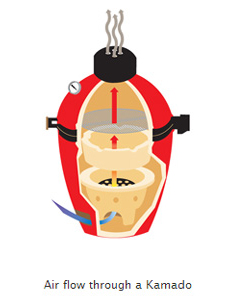 The GrandFire Kamado BBQ brings together these age old cooking techniques and blends them with todays technology. The amazing heat retention properties of ceramics enables temperatures up to 399 ̊Celsius meaning the GrandFire Kamado can be used for cooking meats, smoking fish and even baking!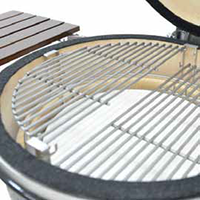 Semi-circular Split Cooking System
Semi-Circular 304 S/S grates and 3-tier rack enable multiple different cooking options.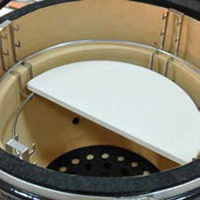 Semi-Circular Heat Control System
Semi-Circular adjustable ceramic heat deflectors provide combinations of direct or indirect heat, creating multiple different cooking styles in seconds.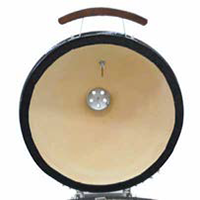 Dome & Base Construction
Internal Heavy Duty Ceramic surrounded by a heat-resistant glaze coated outer shell, provides full protection from any harmful external heat build-up.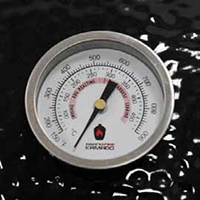 Quick Response Thermometer
Large quick response thermometer with dual temperature indicator.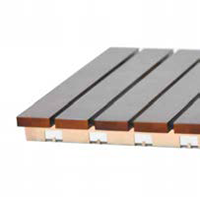 Bamboo Side Shelves
Tough, sustainable, treated bamboo provides for easy maintenance.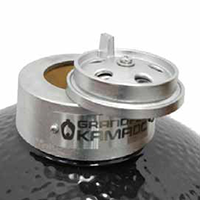 Temperature Control Top Vent
High Grade Stainless Steel top vent enables easy, responsive temperature control.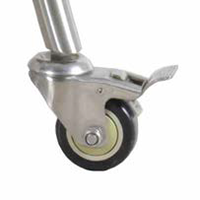 Stainless Steel Cart on Castors
Easily move your Kamado around on the 304 Stainless steel cart, and lock into place using the XL castor, and in-place locking system.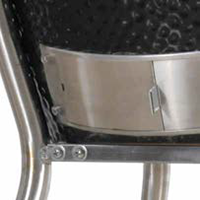 Temperature Control Lower Vent with Ezi-Clean Ash System
Lower vent control allows for additional fast effective temperature control with an easy removable ashtray.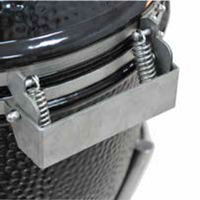 Heavy Duty Hinge & Bands
Heavy Duty 304 Stainless Steel Hinges and bands built to withstand heavy loads and tough environments.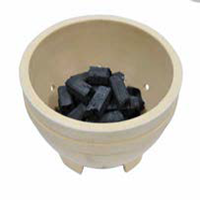 Fire box
Heavy duty fire and heat resistant ceramic prevents structural cracking.
Bamboo Handle
Curved sleek design made from tough, sustainable bamboo, never gets hot to the touch.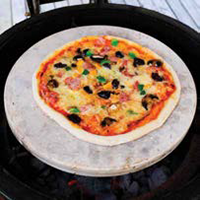 Pizza stone
Perfectly sized ceramic pizza stone is included with every Grandfire Kamado.